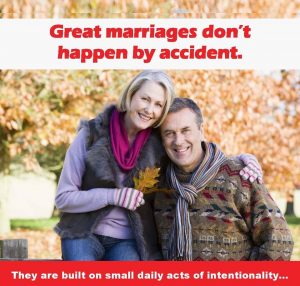 INTENTIONAL LIVING COUPLES RETREAT
Weekend of  November 18, 2016
During our Saturday 4-hour Intentional Living Workshop you will explore yourself and your relationship with hands on exercises and thought provoking material. The program will help you discover deeper meaning and appreciation for your significant other and the life you lead together. This is not a lecture or counseling session. It will be a fun day of learning and application that will teach you how to live life by choice and not by chance!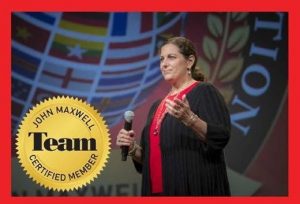 About the Workshop Trainer – Certified Coach Donna Kunde
Donna Kunde is a woman of faith, wife, mom and retired Soldier whose passion is helping people find purpose and meaning in life. What she teaches are tried and true methods that can apply to any relationship. Donna's training as a licensed and certified coach, speaker and teacher on the John Maxwell Team coupled with her military background makes her the perfect facilitator to help both military and nonmilitary couples cherish the now and embrace the future. She will help you figure out what's most important to you and teach you how to keep what you value as your top priority. You will leave this intimate retreat feeling focused, refreshed and ready to live life on purpose!
Packages include:
Complete half day workshop with full color Intentional Living workbook for each participant
Two copies of the book Intentional Living by John C. Maxwell along with a digital copy (first 3 chapters) of the book emailed so you can start reading right away!
Right Life Balance Assessment to find out how balanced your current life is plus tips to add balance
Pre-Workshop bonus session: Harmony: How to make permanent change to bring inner peace and a
more harmonious life (must book and pay by Nov 11 to qualify)
One or two Night stay at the Inn including a Luxurious Gift Basket and Delicious Gourmet Breakfasts
Fruit & Cheese tray at check in
Romantic Candlelight Dinner for 2 with intimate Marriage Vow Renewal Ceremony
Breakfast Bonus Session on Sunday morning
Light Refreshments throughout the training including fresh roasted coffee
Prices start at $350 per couple – Only 4 rooms available for overnight packages
Email The Grey Swan Inn for Complete Details!
info@greyswaninn.com
Payment Plans Available