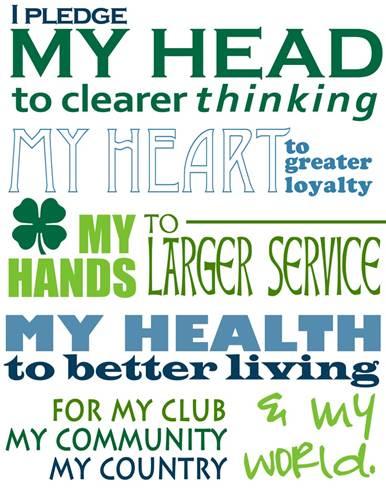 Community Service started with 4-H Club in the 60's for Christine.
Community Service were small projects that young club members could perform and mostly were centered around holiday times. In her local 4-H club she could select projects to complete. Because she lived in a small town and did not have access to farming, she chose homemaking projects, like cooking and sewing. Every fall, all the county 4-Her's brought their completed projects to the County Fair for competition. As she grew older, her projects evolved into leadership and public speaking projects that took her beyond her local club level.
If you are not familiar with 4-H Clubs, here is the pledge which is said at each meeting:
Fast forward to the here and now
Christine has been a member of Blackstone Rotary Club for over 10 years. Meeting weekly with other local community members, they provide Dictionaries to every 3rd grader each year, have built bus shelters, playgrounds, and participated in regional and global projects. Their major fundraising event is making and selling Brunswick Stew 3 times a year. The club motto is Service Above Self. Rotary's 4 Way Test has its beginnings to the early days of Rotary International. Many clubs have added the 5 step – Will it be Fun!!!
One of her favorite Rotary projects was assisting a women's shelter in setting up furniture, bedding, and an outdoor playground. Then, during the Christmas holidays, giving out cocoa and cookies to families visiting Santa at Seay Park. Santa is so busy preparing for Christmas, so he won't be visiting the park this year. However, Seay Park is ready with lots of lights and is a fun place to visit at night.
Business networking meets nonprofits via Synapse Hubs.

Last summer, Christine joined Synapse which connects businesses to nonprofits in Richmond and beyond. There are over 40 hubs and this organization has grown from Richmond to Charlottesville, Virginia Beach, Coastal Virginia, and Charlotte, NC. Wisconsin, Arizona and even Northern Ireland have been recent sites for zoom meetings. She has found many others who are Community Service oriented throughout the region. The Hub that she is connected to Hub 017, Richmond Justice Initiative which provides education and tools to end Human Trafficking. It is her hope that RJI's educational module can be added to Nottoway County and the private school systems as human trafficking has prime targets with students doing virtual learning during covid times.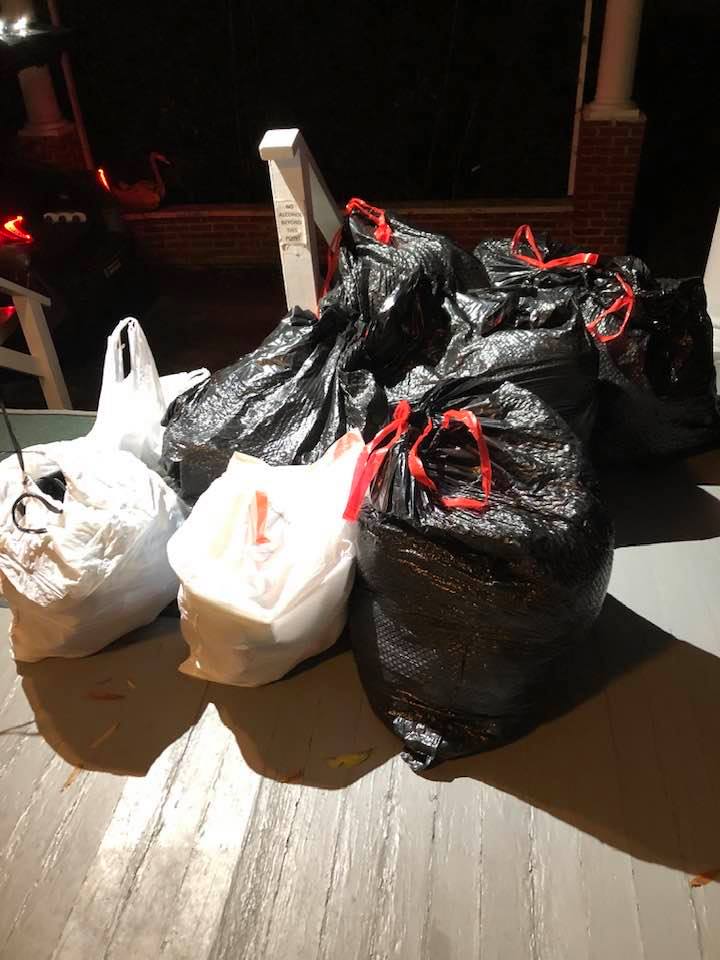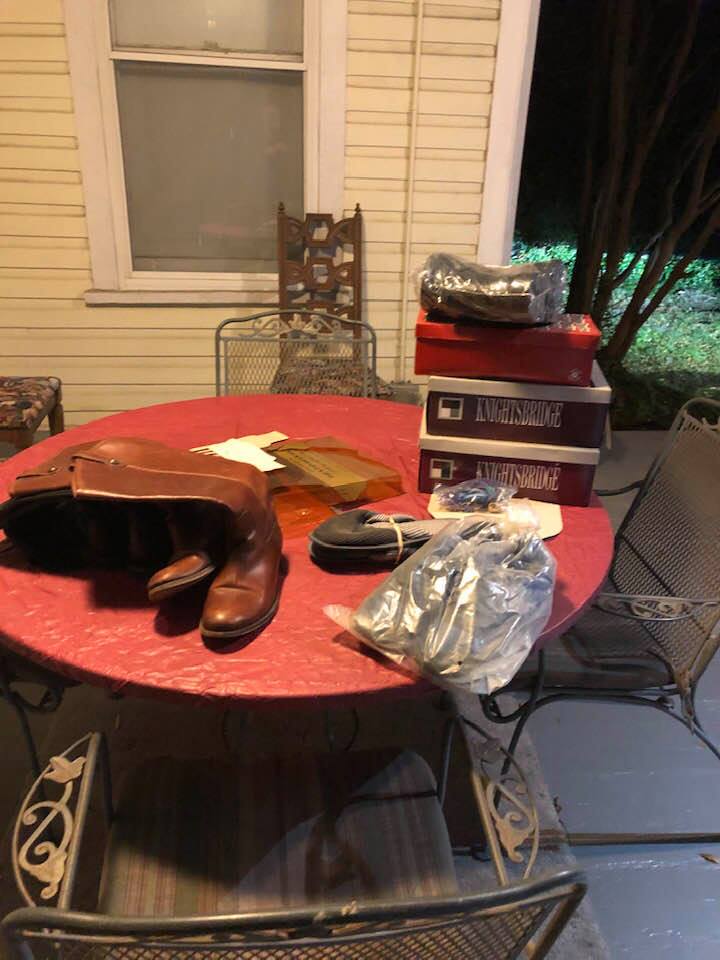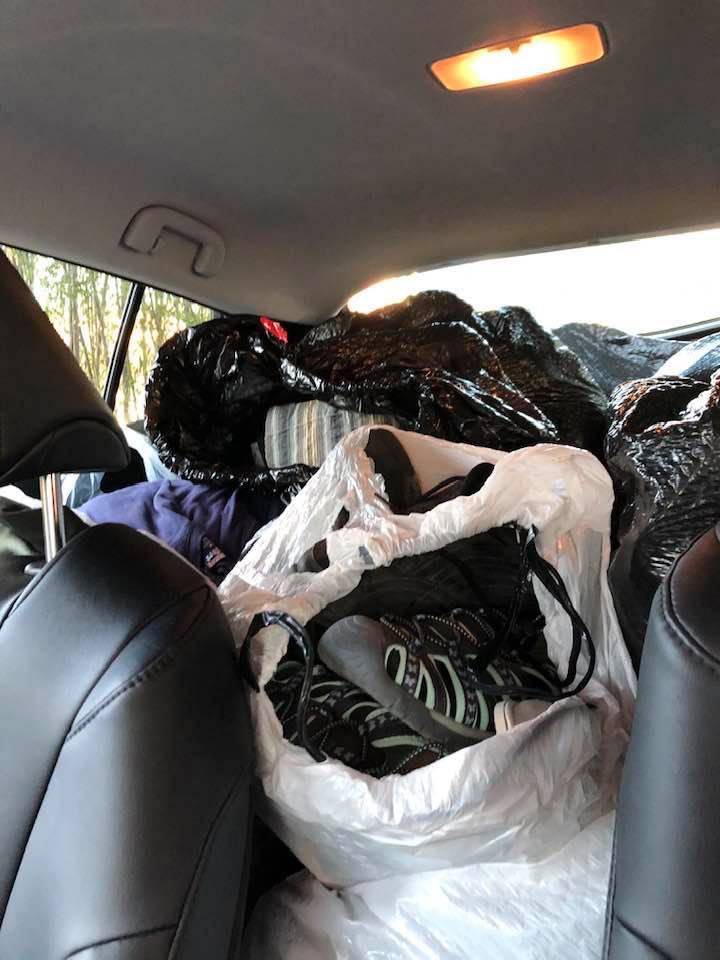 A recent Community Service Synapse supported project benefitted Soles4Souls – collecting over 8 garbage bags of clothes and shoes from her closet and donations from local friends for her Pack Our Prius for Giving Tuesday event. Others reading about the event contributed, as well, outside of her collecting event.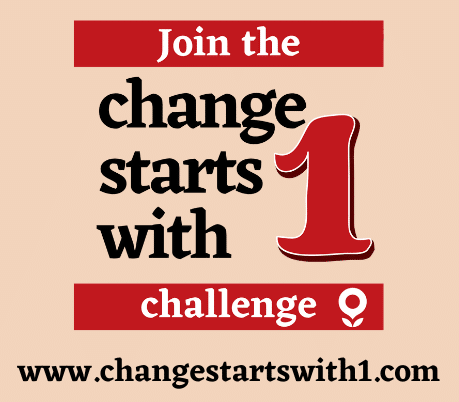 Synapse members can visit other Hubs so Christine has a goal to visit each one the first quarter of 2021 and select at least one additional Hub project during that time to participate in. But how will she keep up with this? Fortunately, she met through Synapse visitor, Jesse Rozmarynowski, who is with Altruize – a smart phone application that tracks service hours! How perfect for capturing the different projects and keeping up with service hours! Christine made an executive decision and became an In-Kind Partner with Altruize's monthly contest: Change Starts with One Challenge. Read more also on their Facebook page.
This ends the blog about Community Service, but it is not the end of Christine's journey.