But until then….. Bake a Pie!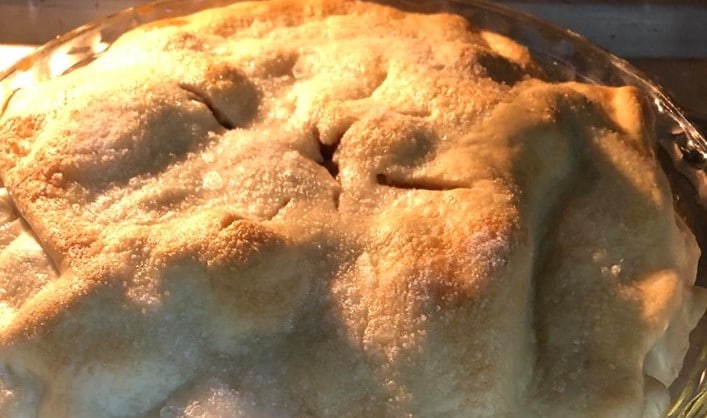 Tenna's Apple Pie
Preheat oven to 450 degrees.
Prepare two rolled pie crusts.
In large bowl mix:

3/4 c. packed brown sugar
1/3 c. flour
1 1/2 tsp. cinnamon
1/2 tsp. nutmeg
1/4 tsp. ground cloves

Add:

4-5 peeled, sliced tart apples. (Granny Smith) Coat thoroughly in spice mix.

Drizzle over:

1/3 c melted butter
1 Tbs. lemon juice

Put crust in 9″ pie pan and scoop apple mixture into crust. Cover with second pie crust. Crimp edges. brush with cream and sprinkle with sugar. Prick crust to let steam escape.
Bake at 450 degrees for 15 mins. Reduce oven to 350 degrees for approximately 45 mins.
Tenna is the mother of Mrs. Innkeeper, Christine Hasbrouck. Tenna enjoyed competing, whether it was flower design, cooking, or playing bridge. The above recipe was a prize winning entry for a local pie baking contest.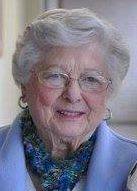 Tenna A. Myles
1920-2013