Finding Recipes That Use Coffee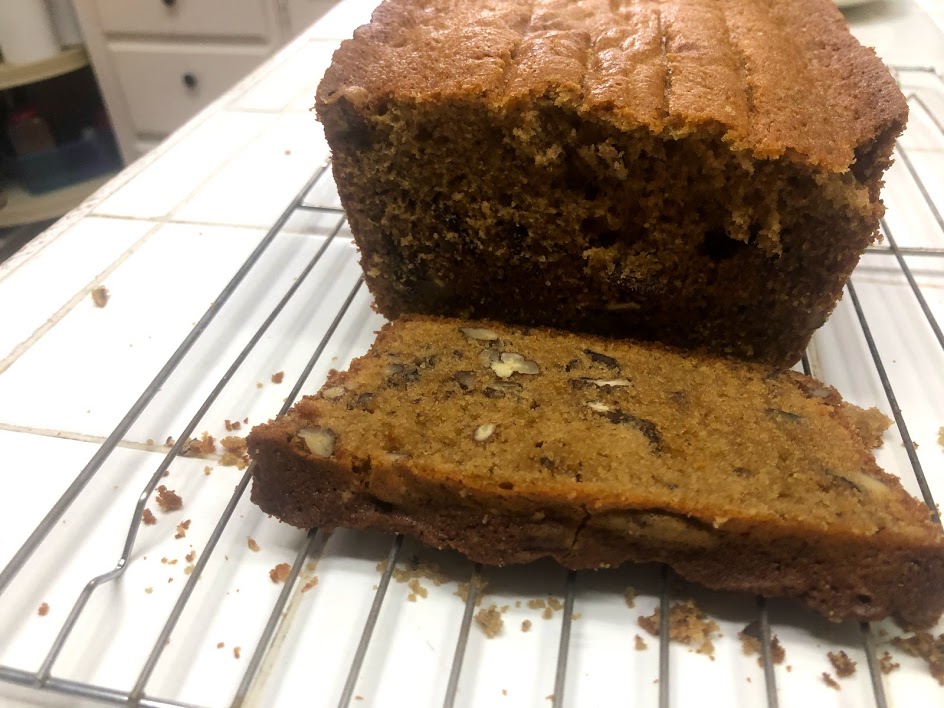 Coffee Pecan Pound Cake
Thanks LoveFoodies.com for this recipe – it is moist and full of rich coffee flavor with just the right amount of pecans for every bite!
Ingredients:
1 3/4 c. sifted all purpose flour
2 t. baking podwer
1/4 t. salt
3/4 c soft butter
1 c. sugar
2/3 c. milk
4 t. instant coffee dissolved in 1 T hot water
2 large eggs, lightly beaten
1 c. pecans
Instructions:
Preheat oven to 325 degrees F. Grease and line loaf pan.
Prep ingredients -dissolve coffee, sift dry ingredients. Rough chop pecans.
Cream butter and sugar until pale light color.
On low speed, slowly add eggs and a bit of flour to keep the batter from splitting.
Slowly add coffee mixture and milk with remaining flour. Fold in pecans.
Place batter in prepared pan. Tap pan to level out. Bake 1 hour to 1 hour 5 minutes. Check doneness with toothpick.
Allow to cool. Store in airtight container. May be frozen – wrap in parchment paper and then in a ziplock plactic bag.
Products I like:

These loaf pans works well for me – I still like to grease and flour my pans. Here's the link: https://amzn.to/2zWFufP (paid link)

I use these 1 pound mini loaf pans not only during the holidays, but throughout the year for gifts and "just the right size" for sharing at the dining table with a few guests. Here's the link: https://amzn.to/2Z3AAGe